7:00 am

Morning Registration & Welcome Coffee
8:00 am

Chair's Opening Remarks
Sid Mathur

Regulatory Affairs Executive Director, Companion Diagnostics, Merck
Establishing a Footprint in Competitive Global Markets
8:10 am

Creating Clarity on IVDR: Advancing our Understanding of the EMA Consultation Procedure for CDx Devices
Synopsis
• Bringing the global precision medicine community up to speed with the latest developments for CDx consultations under IVDR
• Creating awareness of the requirements for the summary of safety and performance and instructions for use under IVDR and learnings from initial EMA consultations
• Commercial implications and practical implementation of IVDR from the eyes of IVD manufacturers and Notified Bodies
8:35 am

Panel Discussion: Data-Driven Companion Diagnostic Development
Synopsis
• Overview of Tempus' companion diagnostics offering and multi-year, strategic data collaborations with pharma
• Optimizing biomarker discovery/refinement and companion diagnostic development using multimodal data and artificial intelligence
• Utilizing broad panel NGS panels for clinical trial enrollment and companion diagnostics
9:05 am

Veracyte's Approach to Biomarker Co-Development from Early-Stage Clinical Trials to Successful CDx Commercialization
Synopsis
• Define your biomarker strategy with the Veracyte Biopharma Atlas
• Identify predictive signatures using Immunogram multimodal analysis
• Ensure global reach and successful commercialization with a proven CDx platform
9:35 am

Comparison & Contrast of CDx in APAC – Route to Success
Dun Liang

Director, Regulatory Affairs, CDx, Loxo Oncology at Lilly
Synopsis
• Critical regulatory updates in APAC & specifically China for precision drug developers to factor to in to biomarker & diagnosticenabled drug development program design in 2022/3
• Navigating and assessing the regulatory landscape in APAC & specifically China to define the compliments new drug and diagnostics will bring to this competitive landscape
• Using current guidance to inform and reveal efficiencies in portfolio planning in line with regulatory and compliance expectations
10:00 pm

Morning Networking Break
Synopsis
An opportunity to network, discuss and collaborate with like-minded leaders accross the continuum of biomarker-driven & diagnostic enabled drug development
Biomarker Discovery & Translational Development


Track Chair:
Tools & Techniques Driving Efficiencies in Biomarker Discovery
10:40 am

Panel Discussion: Tissue is the Issue
John Yi

Director, Translational Medicine, G1 Therapeutics

Qing Li

Head of Clinical Biomarker & CDx Strategy, H3 Biomedicine
Synopsis
• Logistics & tools to gain the most information from scarce samples
• How can we limit the challenges associated with sample storage?
• What tools and approaches are being used today to maximize biomarker information gained from scarce samples?
• Combining both logistical and scientific expertise and considerations to maximize output in discovery settings
• Is AI biomarker technology really the answer to extracting the most amount of data from biological samples?
11:05 am

Reserved for:

11:35 am

Reserved for: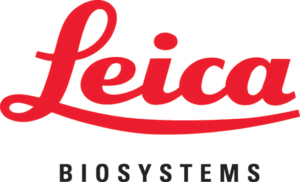 12:05 pm

A Novel Approach to Ultrasensitive Detection of Copy Number Variations and Mutations
Synopsis
• Highlight the importance of Copy Number Variations (CNVs) in cancer and identify the main challenges of current methods for sensitive CNV detection.
• Review NuProbe's proprietary QASeq NGS technology that enables simultaneous ultrasensitive detection of CNVs and mutations
• Demonstrate the potential benefits of QASeq on tumor tissue and liquid biopsy samples
• Provide an overview of custom assay development and validation services for biopharma and research applications
Clinical Biomarker & Assay Development


Track Chair:
Minakshi Guha

LBx Strategy Lead, Companion Diagnostics, Takeda Pharmaceuticals Inc
Gaining a Strategic Advantage Through the Implementation of Latest Patient Stratification Approaches
10:40 am

Driver Mutation Variant Allele Frequency (VAF) in Circulating Tumor DNA and Association with Clinical Outcome in NSCLC Patients with EGFR- and KRAS-Mutated Tumors
Meijuan Li

Vice President, Head of Biostatistics, Oncology Group, Eisai
Synopsis
• Is ctDNA a good potential surrogate endpoint for
survival time?
• How can we implement ctDNA testing in trials in terms of
surrogate endpoint monitoring?
11:05 am

Oncomap ExTra with Xerna TME, Moving Beyond CGP to Better Guide IO Tx Selection
Mark Landers

Vice President of BioPharma Partnerships, Exact Sciences
Synopsis
• As immune oncology agents and combinations move through the clinic into practice, more complex biomarker testing is required to effectively guide therapy selection
• The Oncomap ExTra germline subtracted whole exome + whole transcriptome with Xerna TME score enables better clinical decision making from a single tumor sample
• Reporting Xerna TME phenotype along with clinically actionable variants (SNV, CNV, fusions) , TMB, MSI, HRD and PD-L1 status on a single test report not only identifies patients likely to benefit from approved targeted and ICP therapies but can better select those more likely to respond to your next generation ICP therapies and combinations in clinic development
11:35 am

Optimizing Rare Disease Diagnosis with Curated Variant Content
Mark Kiel

Chief Scientific Officer, Genomenon
Synopsis
• Identify how a combination of AI-based indexing and expert, manual review is used to produce disease-specific curated content
• Examine how integration of disease-specific curated content into the variant interpretation workflow can increase diagnostic and treatment rates
• Discover a novel way to connect patients and their physicians with upcoming trials and commercial therapeutic strategies
11:45 am

Reserved for:
Synopsis

11:55 am

Reserved for: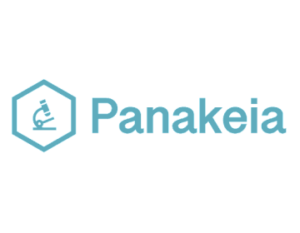 12:05 pm

Utilizing ctDNA Dynamics to Guide Early Drug Development
Victoria Rimkunas

Senior Director, Head of Translational Medicine, Repare Therapeutics

Meijuan Li

Vice President, Head of Biostatistics, Oncology Group, Eisai
Synopsis
• Considerations and limitations when using ctDNA to detect genomic alterations in DDR genes
• Early ctDNA dynamics to assess drug activity in early phase clinical trials
• How early clinical trial results showing an interesting biological link between ctDNA levels & drug activity create questions for understanding tumor pathophysiology
12:30 pm

Reserved for

Commercialization in the CDx Industry


Track Chair
Susanne Rhoades

Senior Director, Diagnostic Development, Loxo Oncology at Lilly
Drug-Dx Commercialization & Maintaining Stong Market Access
10:40 am

Rx and CDx Co-Development of Retevmo and Oncomine Dx Target Test in Japan
Susanne Rhoades

Senior Director, Diagnostic Development, Loxo Oncology at Lilly
Synopsis
• In Japan, Retevmo is approved for the treatment of RET-positive non-small cell lung cancer and RET-positive thyroid cancers with the Oncomine Dx Target Test as the companion diagnostic
• This presentation will discuss these recent co-approvals and unique considerations for co-development
• For the development timeline, is the goal co-approval or co-launch?
• What are essential elements of the bridging study design?
• What steps can be taken to facilitate the regulatory review?
11:05 am

Policy Opportunities to Improve Patient Access to Comprehensive Biomarker Testing
Partha Das

GMD Precision Medicine and Pipeline, The Janssen Pharmaceutical Companies of Johnson & Johnson
Synopsis
• Current barriers to patient access to comprehensive biomarker testing
• Policy solutions to expand equitable access to biomarker testing and biomarker-driven therapies
• Opportunities for patients, health care professionals and industry to support efforts to advance equitable access to biomarker testing through state policy change
11:30 am

Reserved for:

11:40 am

Panel Discussion: Driving Patient Enrollment and Stratification through a CDx Partnership
Synopsis
Companion diagnostics (CDx) have the extraordinary power to connect a patient's unique genetic profile to a promising, personalized treatment option
Accurately diagnosing, selecting and predicting response in patients require novel technologies and information-rich diagnostic testing strategies
Learn about how a diagnostics-enabled approach can facilitate the clinical, regulatory, and commercial success of drug development
12:10 pm

Reserved for:


12:40 pm

Biopharma's Commercial Go-to-Market Strategy for CDx
Partha Das

GMD Precision Medicine and Pipeline, The Janssen Pharmaceutical Companies of Johnson & Johnson
Synopsis
• Pharma's jump to Targeted treatments by leveraging Precision Medicine
• Alignment between internal/external stakeholders for synchronized Drug-Dx launch
• Raising testing awareness. No test – No treatment
1:05 pm

Networking Lunch: Pre-Scheuled Meetings & Exhibitor Demos with the Biomarker Industry's Leading Partners
Synopsis
Uncover novel technologies and strengthen relationships with experts to define your precision pipeline strategy in 2022 & beyond
Next Generation Biomarker Discovery
2:05 pm

Novel Global Peptidome-Driven Strategies for Biomarker Discovery and Translation
Satya Saxena

Director, Global Proteomics, Clinical Pharmacology and Translational Medicine, Neurology Business Group, Eisai
Synopsis
• Mass spectrometry based ultra-deep peptide profiling to accelerate novel biomarker discovery and translation to clinic
• Identification of peptide-level alterations for deep molecular characterization of disease subtypes
• Development of predictive biomarker signatures by combining unique disease stage or subtype-linked peptide profiles
2:30 pm

Reserved for:

3:00 pm

Reserved for:

Gaining a Strategic Advantage Through the Implementation of Latest Patient Stratification Approaches
2:05 pm

Applying Machine Learning in Patient Subgroup Identification and Predictive Gene Signature Development: A Case Study in a Late Phase Oncology Trial
Jie Cheng

Senior Director, Statistical and Quantitative Sciences, Takeda Pharmaceutical Company
Synopsis
• The utility and application of ML for exploratory patient subgroup identification from clinical trial data
• Applying ML in parsimonious gene signature development
• Good practice guidelines for applying machine learning based predictive models
2:30 pm

Panel Discussion: Driving Advancements in AI Pathology for Clinical Development
Synopsis
• Patient screening/triaging opportunities from AI quantification of histopathology to predict molecular phenotypes
• More precise and selective patient diagnostics for trial enrollment and diagnostics enabled by AI, including examples of HER2 low and CD8 immune phenotyping
• Key considerations for quality and compliant deployment of AI in prospective trials to enable regulatory success
3:00 pm

High Quality Liquid Biopsies in Cancer Clinical Biomarker Discovery & Global Trials
Xinru Mao

Senior Director & Pharmaceutical Biomarker Development, Burning Rock Dx
Synopsis
• Advances of ctDNA testing and clinical scenarios
• Burning Rock OncoCompass Target – Widely used, well validated assay, (SEQC2- Nature Biotechnology, April 2021) easily deployable around the world
• Global Trials – How Burning Rock empowers multiregional clinical trials through dual CLIA & CAP certified labs Located in China and USA
Ensuring Access in Routine Practice
2:05 pm

Working with Patients to Improve the understanding of Bio-Marker Testing and Access
Synopsis
• How can healthcare groups better work with patients and advocates to enable greater access to testing?
• Education, awareness, and resources needed to work towards coverage and improved testing uptake
• How emerging biomarker testing & analysis technology, including AI-based approaches, can result in patient benefits to help make more informed treatment choices
• Sharing patient perspectives on industry progress to accelerate the delivery of next-generation precision medicines and testing technology to market
2:30 pm

Partnering in Practice: Co-Development with a CDx Partner Through the Eyes of a Biopharma
Synopsis
• Understand capabilities and needs in the process for a partner selection and considerations
• Maturity of the technology through the lens of CDx
• Climbing up regulatory mountains
• Readiness for the clinical trial and commercial launch
• Initiating partnership to develop a CDx important to pipeline progression
• Advise for smaller biotech firms with their first CDx venture
2:55 pm

Reserved for:

3:30 pm

Afternoon Networking Break
Synopsis
Your final opportunity exchange business cards to takeaway meaningful and long-lasting connections beyond this year's event – We look forward to hearing about your progress next year!
Collectively Progressing Precision Medicine


Track Chair:
3:55 pm

From Bench to Bedside: A CDx Odyssey
Scott Reid

Vice President, Alliances & Companion Diagnostics, NeoGenomics
Synopsis
• Supporting development of new diagnostics from early research inception to use by community oncologists and pathologists
• Development of novel biomarker assays with an eye towards development as a CDx and commercialization
• Guidelines and key stakeholders through the pathologist lens
• Commercialization strategies that work
4:25 pm

Regulatory Considerations for a Successful Companion Diagnostic
Synopsis
When, where, and how to expertly navigate the FDA regulatory process
• Pathway considerations
• Pre-submission
• Testing
• Submission
• Commercialization
4:55 pm

Reserved for:

Matthew Beer

Head of NA Medical Affairs, Clinical Next-Generation Sequencing and Oncology, Thermo Fisher Scientific
5:25 pm

Best Data Practices and Strategies for Biomarker CDx Development
Synopsis
The advantages of data planning for prospective, retrospective and concordance CDx/IVD projects
Complexities and solutions: Biomarker data types and strategies for large clinical trials
Working collaboratively with third parties to ensure proper data formatting, data transfer security and data QC across multiple laboratories in global locations
5:50 pm

Chair's Closing Remarks & Close of the 12th World Clinical Biomarkers & CDx Summit 2022