Returning in September 2022!
The 11th World Clinical Biomarkers & CDx Summit returned virtually this September as the only industry-led meeting gathering experts across end-to-end biomarker driven drug development to address what it takes to put successful drug-Dx products in the hands of patients.
With the FDA reporting over half of drug approvals in recent years are now supported by a biomarker and the size of the global biomarker market projected to double by 2026, the precision medicine field is fast expanding. With fierce competition to deliver the next generation of innovative therapies to market, here is a platform to give you the edge.
In order to Accelerate R&D to Commercialization by Leveraging Predictive Biomarkers & Clinical Diagnostics Evidence for Best Patient Outcomes in Target Populations gather with 800+ members of your community to:
Effectively Bridge the Preclinical to Clinical Gap With Robust Biomarker Discovery, Development &

Validation
Expedite Clinical Studies and Assay Development by Employing Biomarker Pro-Active Approaches in Line with Latest Regulatory

Guidance
Deliver Market-Dominating Therapies Through Robust Partnership and Commercial

Strategies
Design Game-Changing Drug-Dx Co-Development Plans to Realize the Precision Medicine Opportunity to Treat Diverse Populations Where There is Unmet

Need
Meet Your Expert Speakers: Why were you excited to participate?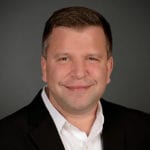 "This meeting brings together visionaries and implementers of precision health and diagnostics across diverse disease areas.  The collaborative discussions, insightful comments, and presentations around emerging approaches/technologies truly break new ground in supporting innovative approaches to improve patient care."
Michael Kiebish, Chief Precision Medicine Officer, BERG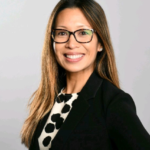 "The ability to connect and share information with industry peers is paramount in the field of precision medicine. This transference of information enables health care providers to best serve their patients seeking to receive the knowledge and directly benefit from the applications of precision medicine.  As leaders in the field, it would be a disservice to the patient to not allow for such a meeting of the minds as provided by this event. To be sure, this event empowers us as leaders to face the challenges that tomorrow brings."
Jennifer Dacpano-Komansky, Director - Global Regulatory Affairs, Medical Devices, Novartis