7:00 am

Morning Registration & Welcome Coffee
8:00 am

Chair's Opening Remarks
Sarah Hersey

Vice President, Precision Medicine, Bristol Myers Squibb
Updates on Your Current Framework for Biomarker & CDx Development
8:10 am

Criteria for Acceptance of Biomarkers in Drug Development: An FDA Perspective
Mary Thanh Hai

Deputy Director for Clinical, Office of New Drugs, U.S. Food and Drug Administration
Synopsis
PRESENTING VIRTUALLY
• Biomarkers for use in drug development programs may come to FDA through the qualification program for use in any relevant clinical development program or submitted directly to the review division for use in a particular drug development program
• There are multiple types of biomarkers that can be useful in drug development programs. For acceptance for regulatory decision-making, they need to demonstrate analytical validation and clinical validation
• The level of evidence required depends on the specific context of use (COU)
• Sometimes a stepwise approach to biomarker qualification can be useful, beginning with a COU that requires a lower level of evidence and then acquiring the data required for a higher-level biomarker, e.g., a surrogate endpoint
8:35 am

Approval of Companion Diagnostics by the U.S. FDA: Exploring the Current Regulatory Environment & Important Hurdles to Overcome
Pamela Ebrahimi

Deputy Branch Chief, Molecular Genetics Branch, CDRH, U.S. Food and Drug Administration
Synopsis
PRESENTING VIRTUALLY
• Updates on biomarker-driven trial enrolment policy for regulatory compliant companion diagnostic development
• Exploring current approaches and challenges for companion diagnostic approval in the US
• How U.S. FDA members work together to help CDx development planning
• Outlook on the changing companion diagnostics environment and resulting questions and challenges emerging in-line with new technology application complexities
9:00 am

The Digital Transformation of Pathology: Enabling Digital Pathology with a Platform Ecosystem
Michael Rivers

Vice President and Lifecycle Leader, Digital Pathology, Roche Tissue Diagnostics
Synopsis
• An overview of Roche's approach to digital diagnostics
• Why broad Digital Pathology adoption is at a tipping point
• How Roche is enabling digital pathology with an innovative platform ecosystem
9:30 am

The Powerful Potential of Global, CDx-Driven Genomic Profiling
Jess Lambe

Director, business development, CDx partnering, illumina

Megan Townsend

Manager, business development, CDx partnering , illumina
Synopsis
• Europe's progression to IVDR will demand CGP IVD solutions
• Navigating the Asia and China landscapes as they drive localised CGP in region
• A global approach to Market Access strategies is improving patient testing
10:00 am

Fulfilling the Patient Promise of Precision Medicine
Synopsis
•Precision oncology brings a more promising future for patients providing the multiple stakeholders in the diagnostic and clinical ecosystems are adequately informed and aligned and therefore equipped and prepared
• How insights from real-world patient level data enable us to understand the steps to ensuring all eligible patients receive appropriate treatment unlocking the full potential of Precision Medicine
•Designing the future patient first strategies required for a successful precision medicine therapy launch
10:30 am

Panel Discussion: ED&I in Precision Medicine: Barriers to Accessibility & Global Technology Accessibility as Biomarker Technologies Become More Complex
Synopsis
• While we're witnessing an exciting period for precision medicine technology innovation, as biomarker investigations become more complex and costly, are new barriers to global precision medicine interventions increasing?
• How can we be more aware of the benefits and challenges associated with growing technology complexity, to create broader awareness and implementation of biomarker strategies globally
• How can we ensure the equitable distribution and access to new technologies equipping physicians with insights to inform more targeted treatment approaches, within and beyond US borders?
11:00 am

Structured Networking Break
Synopsis
An opportunity to network, discuss and collaborate with precision medicine leaders passionate about advancing patientcentric progress within the field
Biomarker Discovery & Translational Development
Fast-Tracking Promising Biomarker Development By Leveraging Collaborative Industry Resources
11:40 am

Translation of Biomarkers from Discovery to Clinical Applications
Antonio Chambers

Associate Director, Technical Diagnostic Testing Services, Eli Lilly and Company
Synopsis
• Recent biomarker development, translation to be used in clinical trials
• Approach for where to source samples, how to identify disease state
• How to ensure you have the right partners to help you be able to analytically and then clinically validate assay – (consortia, research and industry)
12:05 pm

Translating Preclinical Findings into Clinical Biomarker Assays to Support the Phase I/II Study of BT7480, a Bicycle Tumor-Targeted Immune Cell Agonist®
Heather Cohen

Director, Translational Sciences and Diagnostics, Bicycle Therapeutics
Synopsis
• Sharing a case study relating to the development of fit-for-purpose assays to monitor predictive and pharmacodynamic biomarkers in a Phase 1/2 cancer trial
• Addressing challenges and hurdles which create barriers to assay translatability to the clinic
• Pre-clinical validation studies to assess biomarker utility to advance downstream pipeline progression
12:30 pm

Importance of Lymphocyte Distribution from Clinical Biopsies- Spatial Attributes that Make a Difference
Synopsis
• The utility of advanced multiplexing techniques to provide the much-needed insight affording a comprehensive study of cellular composition, cellular functions, and cell-cell interactions within the tumor microenvironment (TME)
• Attributes of Lymphocytes include (1) Tumor infiltrating lymphocytes (TILs) – identity, state, and why location matters (2) Lymphoid aggregates – why pattern matters (3) Tertiary Lymphoid Structures (TLS) – why organization and composition matters
• Demonstration of a streamlined workflow supporting whole slide imaging coupled to advanced quantitative AI-driven image analysis for a comprehensive tissue immunophenotyping analysis
Clinical Biomarker Development
Track Chair:
Zhen Su

Chief Executive Officer, Marengo Therapeutics
Managing Increasing Complexity Within the Next Promising Wave of Biomarker Development
11:40 am

Biomarker Strategies to Identify Patients With Resistance to Current Immunotherapies
Synopsis
• Review the current understanding on what determines resistance to immunotherapies
• Summary of available biomarker strategies
• Show cases/examples on how to detect resistance mechanisms in patients (such as Tregs, MDSCs, CAFs)
• Impact on current oncology clinical trial endpoints
12:05 pm

Novel Biomarker Strategy for Next Wave IO Therapeutics
Zhen Su

Chief Executive Officer, Marengo Therapeutics
Synopsis
• Innovative development strategies to facilitate clinical investigation of novel IO therapeutics
• Clinical validation and integration of multiple predictive biomarkers within tumor cells and the TME
• Development of multifactorial synergistic predictive biomarkers to identify immunotherapy efficacy
12:30 pm

Implementing a Patient Centric Framework to Leverage Clinically Meaningful Digital Biomarkers
Synopsis
• Hear how digital biomarkers can enable more meaningful, relevant and insightful assessment of efficacy than traditional techniques
• Learn how the utilization of connected sensors and relevant digital endpoints can make study participation easier and can boost
patient retention.
• One platform which can aggregate multi-omics and enrich actionable data
• Understand how one may employ digital biomarkers to develop
digital therapeutics
1:00 pm

The Role of AI-Powered Digital Pathology for Analysing Tissue Histopathology & Understanding the Structural & Cellular Architecture Relative to Drug Response
Synopsis
• A new platform for providing a rich user experience to visualise imaging results
• A semi-supervised approach to develop models which can classify individual cells in H&E, IHC or multiplex IF using millions of labels from same-section staining
• Identifying novel biomarkers and generating deep insights to the biology of diseases with "Explainable AI"
CDx Development
Track Chair:
Lakshman Ramamurthy

Head of Global Regulatory Affairs, Precision Medicine & Digital Health, GlaxoSmithKline
Exploring The Scope of Today's Drug-Dx CoDevelopment
11:40 am

Clinical Interchangeability of PD-L1 IHC Assays for the Treatment of 1L NSCLC with Cemiplimab
Brian Baker

Senior Director, Regulatory Affairs (CDx), Regeneron

Javier Perez

Director, Precision Medicine, Companion Diagnostics, Regeneron
Synopsis
• Bridging study demonstrating high level of concordance and equivalent association of clinical efficacy with Cemiplimab in the PD-L1 >50% population
• Regulatory strategy supporting clinical validation/registration of a follow-on PD-L1 CDx
12:05 pm

The GARNET Study: Selection and Analysis of Patients with Mismatch Repair Deficiency
Synopsis
• Patients with defects in mismatch repair machinery are predicted to be sensitive to immune checkpoint blockade
• Optimal methods to select patients with defective mismatch repair machinery are undefined
• Cross-disciplinary teamwork led to successful patient enrollment and concurrent approval of a therapeutic agent and accompanying CDx
12:30 pm

SOPHiA DDM HRD Solution: Going Beyond HRR Mutation Detection
Synopsis
• Why HRD is relevant for ovarian cancer
• Methods for identifying HRD-positive tumors
• SOPHiA GENETICS' approach to HRD detection
1:00 pm

How to Navigate the Development of RNA Expression- Based Companion Diagnostics
Jad Walters

Head of US IVD Development & Validation Almac Diagnostic Services, Almac Diagnostic Services
Synopsis
• Key differences between RNA and DNA based companion diagnostic development programs
• Exploring the analytical performance specifications relevant to RNA expression-based biomarkers
• Navigating the challenges and specific considerations associated
with validating an RNA expression-based companion diagnostic
• Relevant BioPharma CDx development program Case study
1:30 pm

Networking Lunch & 1-2-1 Meetings
Synopsis
Pre-Scheduled Meetings with Your Current & Future CB & CDx Partners:
Networking with market leaders pioneering exciting advances in the biomarker-driven drug development space
Tech Scouting in Exhibition Hall:
Meet a diverse array of industry solution providers to find out what new innovative solutions could create positive progress for your pipeline
Lunch & Learn Roundtable Discussion: MRD Testing in Hematological Malignancies for Pharma Clinical Trials
Hosted by: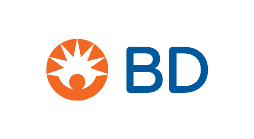 Mikhail Roshal

Hematopathologist, Memorial Sloan Kettering Cancer Center

Sarah Hersey

Vice President, Precision Medicine, Bristol Myers Squibb

Scott Bornheimer, PhD

Associate Director, Biomarkers & CDx, Medical & Scientific Affairs, BD Biosciences
Fast-Tracking Promising Biomarker Development By Leveraging Collaborative Industry Resources
2:30 pm

Proactively Revisiting Patient Stratification: Post-Clinical Trial Translational Biomarker Discovery
Melinda Day

Associate Director, Translational Clinical Development, Kronos Bio
Synopsis
• Applying RWE insights to design future patient stratification strategies for clinical programs
• Clinical-driven insights for determining the correct way to utilize information identifying biomarker rich patients
• Robust scientific evidence generation using an innovative approach and leveraging industry partnership for downstream biomarker validation enabling better pipeline progression decision making
2:55 pm

Flow Cytometry for Development of Clinical Biomarkers and CDx
Synopsis
•  Explore the use of flow cytometry in clinical research and clinical diagnostics
•  Understand the development of validated flow cytometry clinical assays in heme malignancies and MRD, and how these can be adapted for clinical trial assays and CDx
•  Introduce emerging areas of flow cytometry biomarkers using antigen density, tissue dissociation, and EVs from liquid biopsy
3:25 pm

Development of a Comprehensive Biomarker Strategy for the Latent TGFβ1 Inhibitor SRK-181 Phase 1 Clinical Trial, DRAGON
Synopsis
• Pre-clinical validation studies to assess biomarker utility
• Addressing challenges and hurdles which create barriers to assay translatability to the clinic
• Discuss early clinical biomarker data including imagebased analysis
3:50 pm

TECH SLAM: New Exploratory Biomarker Technology
Eric Miller

Global Technical Specialist, CosMx SMI, NanoString Technologies
Synopsis
• Hear latest exploratory biomarker investigation and discovery solution advancements in a succession of quick demonstrations
• Get acquainted with the newest innovations to remain up to speed with latest progress and technologies, as well as make comparisons for assisting your nextgeneration biomarker technology selection

4:20 pm

Getting De-Centralized Testing into Routine Clinical Oncology using High-Performance Genetic Multiplexing using Digital PCR
Synopsis
• Bring uncompromised real-time oncology monitoring and management to patients
• High assay standardization and performance democratize this liquid biopsy tool for the absolute quantification of ctDNA, enabling longitudinal disease molecular assessment and treatment management
• Fixed or customized panels as companion diagnostics for seamless deployment directly into medical centers
Defining Patient Populations
2:30 pm

Digital Transformation in Clinical Biomarker and CDx Development – AI in Multi-Omic and Digital Pathology to Enhance Clinical Development
Synopsis
• A path forward to a holistic & integrated platform to biomarker discovery and development in clinical development
• The road ahead & paradigm shift driven by digital transformation
• The critical role of pathology, how do we maximize the existing data and clinical information for patient selection
2:55 pm

Spliceosome Mutations as a Surrogate Biomarker for Emavusertib Treatment in MDS and AML
Synopsis
• Spliceosome mutations have previously been characterized as prognostic biomarkers in heme malignancies
• Specific splicesome mutations drive expression of the IRAK4-L isoform which is oncogenic
• Emavusertib is an IRAK4 inhibitor
3:20 pm

Development of a Novel Breast Cancer Subtyping and Proliferation Gene Expression Diagnostic Test
Ian Kavanagh

Chief Operating Officer & Co-Founder, Apis Assay Technologies Ltd.
Synopsis
A RT-qPCR nucleic acid-based IVD test for the detection and relative gene expression quantification of human mRNA target genes from pre-operative CNB or resected FFPE breast tumour tissue from patients with invasive breast cancer
Breast cancer subtyping performance of the IVD test is determined by concordance to that assigned by the current histopathology IHC reference methodology
In addition to its primary clinical utility as an MDx the potential for detection of lowly expressed ERBB2 (HER2) levels aligns the IVD test as a CDx to HER2 targeted therapies e.g. Trastuzumab deruxtecan (Enhertu)
3:50 pm

Tumoral DKK1 as a Predictor of Outcomes and Response to DKN-01
Jason Baum

Vice President, Translational Medicine, Leap Therapeutics
Synopsis
• DKK1 is overexpressed in many cancers, often leading to worse outcomes by promoting cancer cell proliferation, metastasis and angiogenesis
• DKN-01 as a monotherapy and in combination has demonstrated compelling clinical data in multiple indications including gastroesophageal cancer, with enhanced responses seen in DKK1-high patients
• DKK1 CDx development to support the clinical development of DKN-01 is underway
4:15 pm

Clonal evolution underlying clinical responses and relapses in patients with IDH1-mutated AML treated with ivosidenib monotherapy or ivosidenib + azacitidine
Synopsis
•  Single-cell DNA sequencing reveals differences in the clonal evolution that occurs in patients with IDH1 mutated AML who are treated with ivosidenib depending on disease setting (frontline vs. relapsed/refractory) and treatment regimen (monotherapy vs. combination).
•  The combination of ivosidenib with azacitidine yields a high objective response rate and durable clearance of mutant IDH1. Consequently, when acquired resistance to ivosidenib + azacitidine does occur, it is typically driven by therapeutic selection of IDH1 wild-type clones.
• Together, these observations underscore the relevance of serial molecular testing in AML, including single-cell sequencing where feasible. In the future, these technologies may enable physicians to dynamically sequence therapies to suppress emerging clones.
4:50 pm

Afternoon Networking Break & 1:1 Meetings
Synopsis
Utilise this opportunity to converse with tech leaders & meet your discovery, translational, clinical, commercial, regulatory & market access peers you weren't able to catch up with earlier!
Alignment in Biomarker Development in an Increasingly Complex Biological Landscape
5:10 pm

Precision Diagnostics in Drug Development
Synopsis
• Clinical impact of liquid biopsy approaches
• Expanding applications for liquid biopsy testing
• Accelerating drug development from biomarker discovery to commercialization with muli-dimensional insights
5:40 pm

Chromogenic and Florescence Multiplex Assays as Companion Diagnostics
Gulzar Sandhu

Chief Business Officer, Companion Diagnostics, Agilent Technologies
Synopsis
• The case for multiplex assays as companion diagnostics
• Development programs for multiplex companion diagnostics
• Unique considerations for multiplex biomarker assays
6:10 pm

How Flow Cytometry can be used as an IVD Technology for CDx
Alan Wookey

VP, Companion Diagnostics & Oncology, Q² Solutions

Scott Bornheimer, PhD

Associate Director, Biomarkers & CDx, Medical & Scientific Affairs, BD Biosciences

Tony Grover

Global Director Biomarkers & CDx, BD Biosciences
Synopsis
• Flow cytometry is widely used in exploratory studies and also has attributes distinct from IHC or molecular methods in identifying useful patient selection biomarkers
• Flow cytometry can be set up in a standardized manner in clinical settings and harmonized across global sites
• Pharma is requesting assistance with clinical trial assays with the potential for a CDx path, triggering collaboration between Pharma, CRO, and IVD companies
6:40 pm

Panel Discussion: Stakeholder Engagement in the Clinical Biomarker & CDx Development Industry
Synopsis
As biomarker discovery and CDx development encounters greater complexities in-line with greater understanding of disease mechanism and progression, this session is designed to connect internal stakeholders on end-to-end CDx development and the connectivity between counterparts in the process. Discussing shared visions as well as where they diverge, this session will discuss:
• Proposing a biomarker strategy for clinical integration
• Entering a CDx development agreement
• Operationally managing a portfolio of CDx products
• Clinical biomarker partner selection
• Stakeholder alignment on regulatory-informed biomarker development
7:10 pm

Chair's Closing Remarks
7:15 pm

End of Day 1 Drinks Reception