Monday September 27 | 8.30am EDT - 1.00pm EDT
Advancing the Ever-Evolving ED&I Movement Within the Precision Medicine Community to Foster Collaboration, Advocate Membership & Accelerate Innovation to Meaningfully Embed Inclusion Within Personalized Healthcare
4 years on from when the #MeToo movement got reignited, a year on from when the world united behind the BLM movement, and in a year still reeling from the effects of COVID19, how do we continue to shine a light on the crucial and ever-evolving ED&I conversations?
For the third consecutive year, the Equity, Diversity & Inclusion in Precision Medicine workshop will bring together 200+ global precision medicine decision makers as we continue the movement and drive forward our community's commitment to ED&I within our teams, functions and wider businesses.
With 25+ precision medicine leaders joining the 2021 expert speaker faculty, this event will sharpen your leadership skills and help you discover the tools to create inclusive and empowering working environments within your organization. Join your peers as we look to advance the ever-evolving ED&I moment within the precision medicine community to foster collaboration, advocate membership and accelerate innovation to meaningfully embed inclusion within personalized healthcare.
Expert Speakers Include:

Monday 27 September, 2021
1.30pm EDT - 4.30pm EDT
A Deep Dive into CRC: Innovation Trends & CDx Impact
Providing perspectives from biopharma and translational medical centre leaders, join this Guardant Health workshop to discuss the latest trends in CRC oncology trials and innovative liquid biopsy use cases, and solve outstanding clinical challenges both in early-stage and late-stage disease.
Join to identify clinical disruption in CRC influenced by CDx/LBx and the commercial strategies to impact CRC patient care globally, and much more!
What will you discuss?
Analyzing the current unmet clinical and diagnostic needs and discovering how LBx can help unravel them
Exploring how to get to the bottom of outstanding clinical challenges both in early-stage and late-stage disease
Evaluating the specific challenges to commercialize a CDx for CRC patients and discussing how to solve them
Expert Speakers:

Tuesday 28 September, 2021
10.00am EDT - 12.30pm EDT
Multi-Omic Technologies to Support Biomarker Discovery & Clinical Trial Execution
This exclusive Labcorp Oncology workshop will discuss the role of genomic- and proteomic-based platforms in enabling more informed and potentially effective therapeutic strategies in clinical development. Join this workshop to discover the benefits of implementing AI-powered digital pathology for clinical trials and its utility in better identifying the target population and data for downstream trial design.
Key learnings & takeaways:
Assessing the value of broad-panel NGS tumor profiling in bringing more actionable data for better decision-making
Exploring the ability of single-cell genomic technology to interrogate cancer heterogeneity at a more fundamental level
Examining the combination of gene expression profiling, digital spatial profiling and multiplex IHC for deeper investigation of the tumor microenvironment
Understanding how Labcorp Drug Development is bringing innovative tools and technology together to provide comprehensive clinical trial testing solutions
Expert Speakers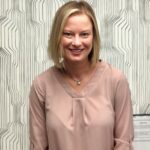 Lead Scientist
Labcorp Oncology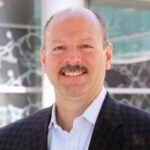 Chief Scientific Officer
OmniSeq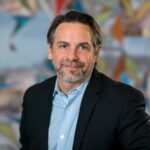 Chief Scientific Officer
PathAI Inc.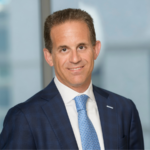 Chief of the Molecular Cancer Medicine Service (HOPP)
Memorial Sloan Kettering Cancer Center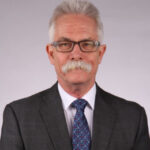 Chief Scientific Officer & Senior Vice President
Labcorp Drug Development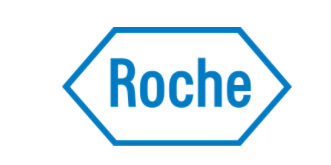 Tuesday 28 September, 2021
1.00pm EDT - 3.30pm EDT
Next Generation of IHC Multiplexing: From Early Hypothesis Testing to IVD Applications
From single biomarker assays to higher order multiplex assays with predictive algorithms and digital pathology solutions, it is critical to establish technologies that enable biopharma companies to successfully and rapidly improve complex patient selection strategies. Multiplexing is the next generation IHC solution for clinical studies and submissions to global health authorities for therapeutic success.
Join us to discuss:
From hypothesis testing to pivotal clinical trials, how to successfully transfer your multiplex studies from research to IVD
How to develop a highly reproducible, robust and decentralized technology for complex studies by leveraging digital pathology
Advancement beyond duplex multiplexing towards higher order multiplexing (3+ biomarkers) with overlapping and co-localized characteristics in the tumor microenvironment
From improved predictive value supporting optimized patient selection and beyond, what opportunities do next generation multiplexing technologies offer and how do we collaborate to get there?
Expert Speakers: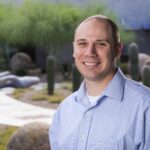 Product Development Leader
Roche Diagnostics Solutions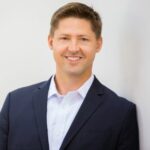 Global Head of PHC Solutions Partnering
Roche Diagnostics Solutions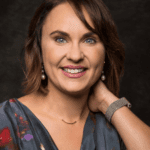 Principal Pathologist-Scientist, Lead of Translational Tissue Technology Lab
Genentech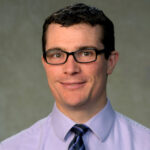 Director, Translational Pathology
Bristol-Myers Squibb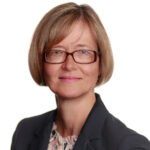 Senior Director, Pharma Services & Pharma Alliance, PHC Solutions
Roche Diagnostics Solutions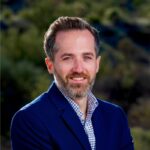 International Product Manager, PHC Solutions - Oncology
Roche Diagnostics Solutions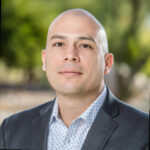 Senior Director of Project Leadership, Personalised Healthcare (PHC) Solutions
Roche Diagnostics Solutions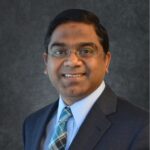 Director of Imaging & Algorithms
Roche Diagnostics Solutions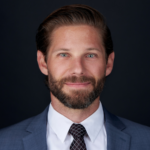 Strategic Applications & Innovation Lab, Research & Early Development
Roche Diagnostics Solutions