Rachel Salzman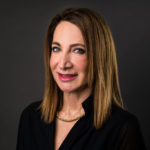 Company: SwanBio Therapeutics
Job title: President & Co-Founder
Bio:
SwanBio Therapeutics is a gene therapy company focused on delivering genetic medicines to patients with serious neurological diseases.
Dr. Rachel Salzman co-founded SwanBio Therapeutics in 2017, after serving as the Chief Science Officer (CSO) of The Stop ALD Foundation since 2001. The Stop ALD Foundation is a non-profit Medical Research Organization dedicated to employing entrepreneurial approaches and innovative methodology towards effective therapies, cures, and prevention of X-linked adrenoleukodystrophy (ALD), an often-fatal neurodegenerative disease.
Dr. Salzman  has advanced multiple therapies where novel platforms such as genetic and cellular medicines hold promise.  As CSO she made critical contributions in driving forward the world's first ex vivo lentiviral gene therapy clinical trial conducted in non-HIV infected patients. This program is now in a pivotal trial, having  led to the successful development of a gene therapy company.  Over the past 2 decades she has provided drug development advice to biopharmaceutical executives working in the rare disease space where complex biological and business issues intersect with serious unmet medical need.
Dr. Salzman has been an active member of ASGCT (American Society of Gene and Cell Therapy) for over 15 years and has served in a leadership capacity on multiple committees and task forces designed to  build up and strengthen the state and science of gene and cell therapy in both the US and EU.  Her contributions were recognized when she received the Sonia Skarlatos Public Service Award in 2015. She currently serves as an elected member of the Executive Board of Directors and was the inaugural Chair of the Government Relations Committee.  Rachel is also a member of the National Academies of Science, Engineering and Medicine's Forum on Regenerative Medicine.
Dr. Salzman received a D.V.M. (Doctor of Veterinary Medicine) from Oklahoma State University and a B.S. in Animal Science from Rutgers University.
Seminars:
Chair's Opening Remarks 8:10 am
day: Day One