Ornit Chiba-Falek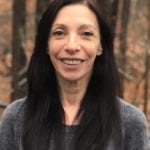 Company: Duke University Medical Center
Job title: Professor, Chief, Division of Translational Brain Sciences, Department of Neurology & Center for Genomic & Computational Biology
Bio:
Dr. Chiba-Falek is a Professor and Chief of the Division of Translational Brain Sciences in the Department of Neurology at Duke University School of Medicine and a faculty in the Bryan Alzheimer's Disease Research Center (ADRC). She is also a faculty member in the Duke's Center for Genomic and Computational Biology (GCB), the Duke Center for Neurodegeneration & Neurotherapeutics (DCNN), and in the Division of Human Genetics. After receiving her PhD from the Department of Genetics at the Hebrew University in Jerusalem in 1999 under the mentorship of Prof. Kerem, she undertook a post-doctoral position at the National Human Genome Research Institute with Dr. Robert Nussbaum. She joined the faculty at Duke University in 2007. 
Dr. Chiba-Falek major interest is in the understanding of the genetic complexity and genomic architecture of age-related neurodegenerative diseases (NDDs), in particular Alzheimer's disease, related dementia, and Lewy body spectrum disorders. Her research program has translational aspects to inform clinical studies, and for the development of new genetic biomarkers and therapeutic targets. <br>
She has recently embarked on efforts to translate basic research findings regarding gene dysregulation mechanisms underlying NDDs to 'smart drug' discovery based on emerging strategies of epigenome editing using CRISPR/dCas9 technology. She has published nearly 60 articles in peer-reviewed journals. Her research has been funded by the National Institute on Aging (NIA) and the National Institute of Neurological Disorders and Stroke (NINDS) at the National Institutes of Health (NIH), as well as institutional and private foundations. Dr. Chiba-Falek was a recipient of the Ellison New Scholar in Aging Award in 2008, the Holland Trice Scholar Award in 2016, and the Kahn Neurotechnology Development Award in 2017. She was also recently awarded the 2020 Kakulas Visiting Professorship, 2020 Raine Visiting Professor Award, and the Forrest Research Foundation (FRF) Distinguished Visiting Fellowship.