Jason Hipp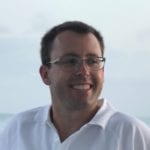 Company: AstraZeneca
Job title: Senior Director, Head of Pathology Data Science & Innovation, Translational Medicine
Bio:
Dr. Jason Hipp, MD/PhD is a board certified pathologist and physician-scientist with over 50 publications. He earned a B.S. in Biology from the University of California at San Diego and an MD/PhD from Wake Forest University School of Medicine. Dr. Hipp's Doctoral research focused on Regenerative Medicine and the characterization of novel types of stem cells under Dr. Atala.  
He then completed a residency in Anatomic Pathology at the National Cancer Institute (NCI), NIH followed by a 2- year pathology informatics fellowship at the University of Michigan. At the University of Michigan, he also served as a consultant for Booz Allen Hamilton. He then went to the NCI as a junior investigator where he worked on the integration of digital pathology tools into the laser dissection workflow and was a formal collaborator with the FDA on digital pathology. He was 1 of 12 pathologists nationally selected to be on the College of American Pathologist committee on Digital Pathology, where he remains a member. Following his time as a junior investigator at NIH's NCI, he joined Novartis as a molecular pathologist and worked at its Clinical Trial Center for Excellence in San Diego, CA supporting the company's high profile Phase I/II/III clinical trials.   <br>
He then became Director of Pathology at Bristol-Myers Squibb (Princeton, NJ) in the Exploratory Clinical & Translational Research division. In this role, he led the integration of digital pathology into drug and biomarker discovery programs and ensure that strategies for the treatment and cure of disease are based on accurate analyses of pathogenetic mechanisms.  <br>
He joined Alphabet in 2016 as head of pathology at Verily (formerly Google Life Science / Google X) and then transferred to Google where he was the lead pathologist for the Medical Brain team leveraging artificial intelligence/machine learning to develop computer aided diagnosis (CAD) tools for the detection of cancer.  In April of 2019 he joined AstraZeneca as the Head of Pathology Data Science & Innovation.