David Freeman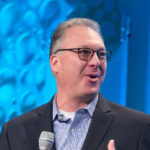 Company: Quest Diagnostics
Job title: General Manager, Information Ventures
Bio:
David joined Quest Diagnostics in 2015 as the General Manager, Information Ventures. In this position David and his team have been focused on advancing Quest's strategy, solutions and partnerships in the area of clinical informatics.  Powered by a clinical data repository with over 48 billion lab results, connectivity to half of the country's physicians and hospitals via over 650 EMR interfaces, over 400,000 patient touch points a day, and broad geographic reach via over 2000 Patient Service Centers and 15,000 mobile care professionals, Information Ventures is delivering analytics solutions across the care and therapeutic continuums.
David has more than 25 years of experience in healthcare technology innovation with a number industry leading companies, from the life science research bench to the patient's bedside. His positions of increasing responsibility include serving as Vice President of Marketing at both Philips Healthcare and Becton Dickinson, Chief Marketing Officer at GE Healthcare – Patient Monitoring Solutions, General Manager at GE Healthcare – Patient Parameters Segment, and Senior Vice President of Marketing and Operations at Convergence Medical Devices. David has also been involved in a number of start-up companies in healthcare and technology.
David earned an MBA from Northeastern University's High Technology Management program, an MA in Communications from Emerson College and a BA from Vassar College.
Seminars:
Progress in Data & Biomarker-Driven Precision Medicine Development 11:10 am
Leverage data and biomarker information in Precision Medicine Tools that can be utilized to be effective Examples with Case studiesRead more
day: Day One