Allison Ballmer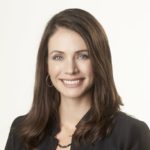 Company: Agilent Technologies
Job title: Vice President, Strategy & Business Development
Bio:
Allison Ballmer is VP at Agilent's Diagnostics and Genomics Group, where she is responsible for corporate strategy and business development. Allison recently served as International Business Leader at Roche Molecular Systems where she led all aspects of portfolio and strategy to advance Next Generation Sequencing platforms into the clinic.
Allison has enjoyed a 17-year career in Cancer Diagnostics, spanning translational medicine to companion diagnostics. She led Global Marketing and Commercialization for the Swiss-based Molecular Diagnostics arm of Biocartis. She held various Business Development and Commercial leadership roles at Roche and began her career at Ventana Medical Systems in Quality, Regulatory and Operations Management.
Allison earned her B.S. in Mechanical Engineering from Virginia Tech, and Strategy and Marketing certifications from London Business School and Cornell University. Allison also serves as a Board Director at Mission Bio, a precision medicine single cell genomics company.
Seminars:
Keynote Panel Discussion: Women In Precision Medicine 10:30 am
Uniting scientific and business leaders from all key stakeholders of the community, this keynote session will highlight the importance of a diverse workforce and provide actionable takeaways for increased advocacy in individual workplaces.Read more
day: Day One