Liquid Biopsy: Advancing Patient Care, Accelerating Drug Development
Monday September 9 | 1:30pm – 5pm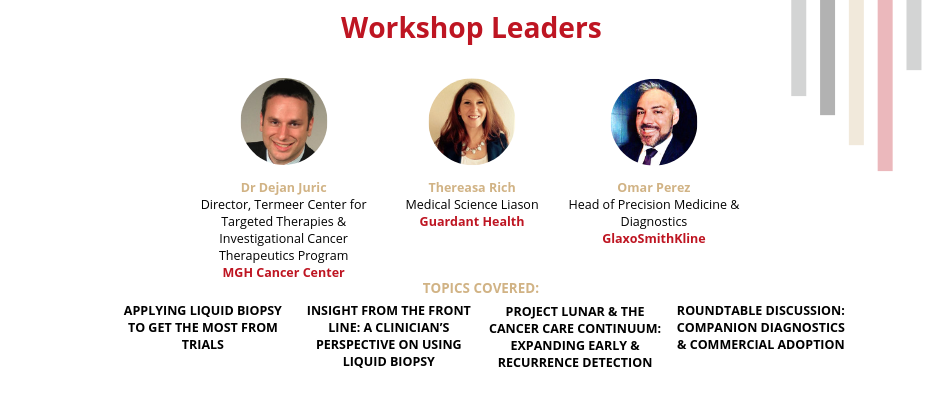 The cancer care continuum is constantly evolving with liquid biopsy application paving the way for a better standard of patient care. Applying a biofluid-based biomarker strategy in the clinical setting is pushing the boundaries of what is possible in terms of detection and diagnosis, fast advancing the clinical utility of a personalised healthcare approach in drug development. Staying at the forefront of technological advances is key in driving innovative therapies forward, in addition to remaining up to date with the latest commercial and market adoption strategies.
Join Guardant and their panel of industry expert speakers as they take a deeper dive into how drug development timelines can be accelerated alongside advancing standard of care via liquid biopsy adoption. Benefit from the perspective of multiple stakeholders, from the clinician to the drug developer. Featuring opportunities for discussion with your industry peers during roundtable and extended networking sessions, the knowledge imparted at this workshop will be invaluable for those wishing to develop biomarker and diagnostic driven global commercial footprints.
Register your interest now, or download the full event brochure for more information.