Leveraging New Technologies to Speed Precision Medicine Delivery
Tuesday September 10 | 1:30pm – 5pm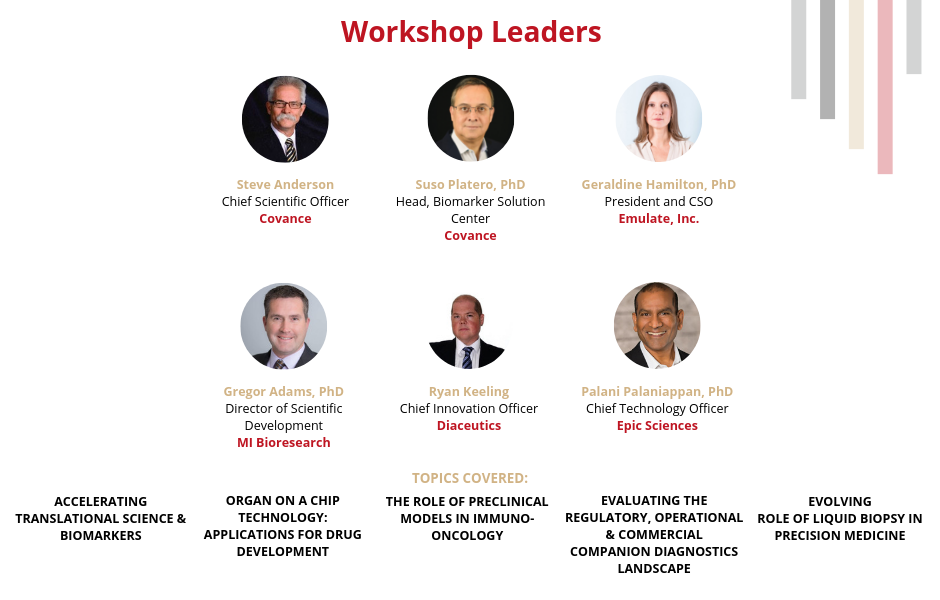 Personalized healthcare is continuing to provide exciting new possibilities for transforming patient treatment, with therapies crossing the 40% threshold of FDA approvals in 2018. Important facilitators driving implementation of such therapies include biomarker focused drug development strategies and companion diagnostics.
The growing demand from patients for individualized treatments provides a lucrative financial opportunity for personalized medicines. It is therefore vital to have the correct strategies in place for delivering your assets to the market within a shorter timeframe.
By staying in the know and on top of the cutting-edge technology paving the way for the future of precision medicine, you put yourself in a position to increase the efficiency and commercial viability of your personalized healthcare strategy.
As well as Covance, expect to hear insight from Emulate, Inc, MI Bioresearch & Diaceutics as we take a deep dive into today's Precision Medicine & CDx Landscape.