There Has Got To Be A Better Way! Time to Explore Alternative Models to CDx Development & Commercialization
Tuesday September 10 | 9am – 12:30pm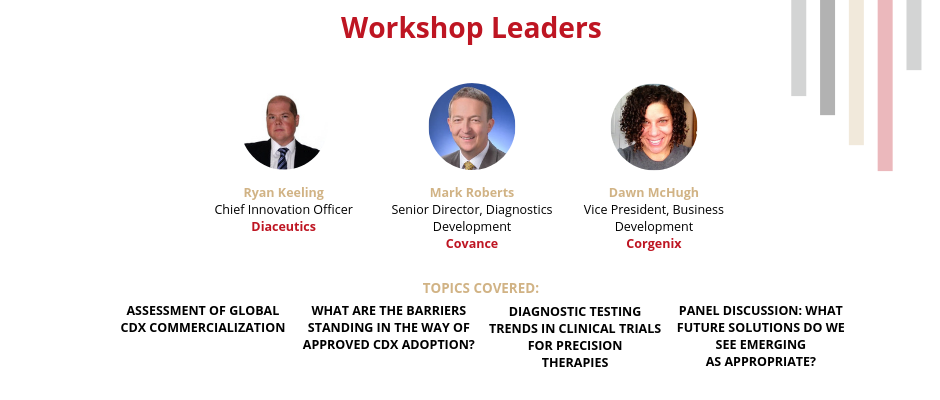 The successful global launch of a CDx test relies upon well informed and timely decision making. Globalization of a diagnostic assay requires many considerations, with the current approach to involve a single Dx company particularly risky since such organizations are often ill prepared to overcome the various hurdles which surface en route to seamless testing. Subsequent launch delays are the result and patients miss vital therapy
unnecessarily.
By broadening our thinking and considering other strategies, launch inefficiencies can be overcome resulting in accelerated global penetration of your CDx.
As part of this interactive workshop we shall probe into the alternative models at our dispersal when it comes to successful CDx development and adoption. Take part in peer to peer discussions as we consider: How does each model work? What advantages and caveats are there to each? Are there case studies we can explore? Do significant market differences exist?
Join Diaceutics and uncover how leveraging a global laboratory networkcan overcome the hurdles in diagnostic testing and streamline your Dx strategy, enabling better informed decisions and driving effective assay commercialization to optimize test adoption.